Xerox® Connect App for Concur
Streamline inefficiencies in your expense reporting process.
On average, it takes 20 minutes to complete one expense report.* With access to Concur right from your Xerox® ConnectKey® Technology-enabled multifunction printer, you can submit single or multiple receipts directly to your expense system with minimal touch points.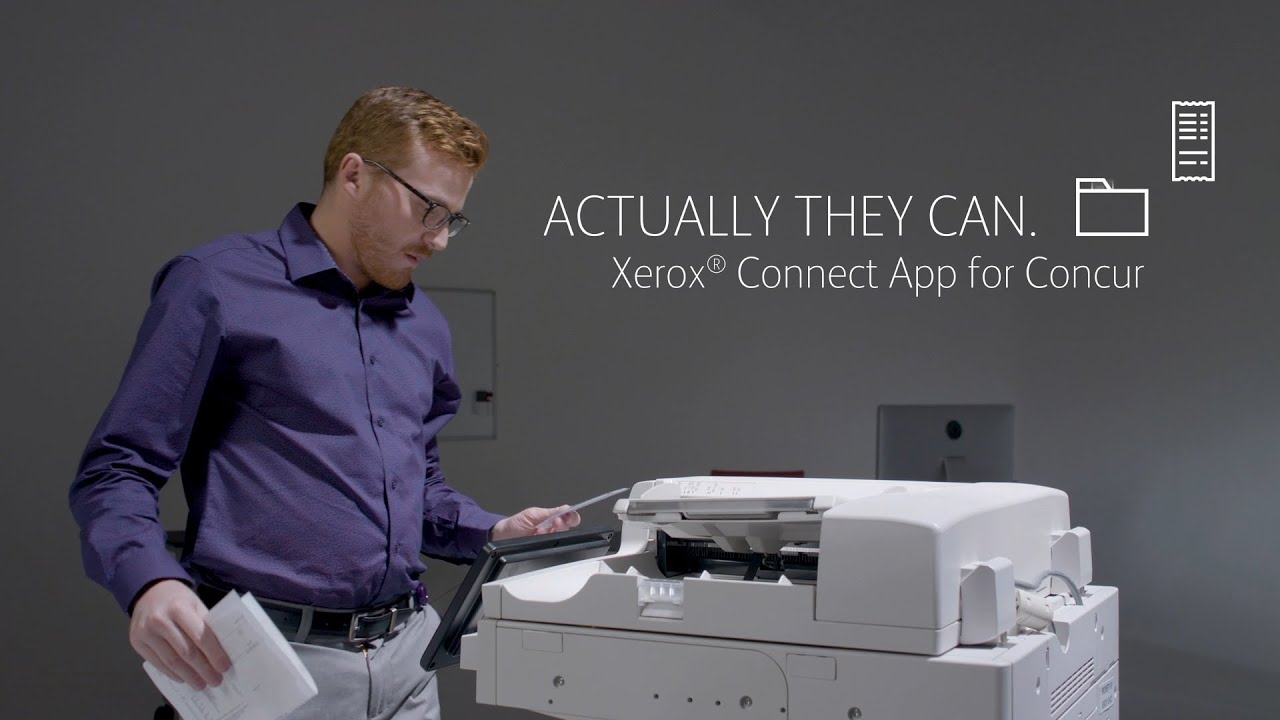 Submit receipts in two touches.
Collect
Gather all of the receipts.
Scan
Scan multiple receipts directly into Concur.
Create
Create a claim and assign captured receipts on your PC.
Complete
Complete and submit to Concur.
Hassle free expense claims – giving you more time
It's never been easier to scan your receipts into Concur. Place one or many receipts on the glass or feeder, scan, preview then submit. All done with two simple touches in one easy operation.
Remove the pain of an expense claim
Harness the time-saving efficiency of the Xerox® Connect App for Concur and take frustration out of the expense process. The Concur app frees up time at both ends, in the submission and at the allocation stage, leaving you more time to concentrate on other things.
Easy access
Log in to your Concur account right at the MFP.
Place receipts on the glass
No need to scan receipts individually, the app separates them for you.
Instant preview
Ensure all receipts are captured correctly right from the MFP user interface, then submit to Concur.
Your workplace assistant is ready and waiting 
Streamline those everyday workflows and tame multi-touch processes in any office with Xerox ConnectKey Technology-enabled devices and apps. Ideal for Concur users in every industry, small to large. For added convenience, Connect for Concur offers single sign on functionality when using a supported authentication solution, helping you to save even more time and reducing end user frustration.
*GBTA Foundation and HRS
Print, copy, scan and fax and so much more with a Xerox® ConnectKey® enabled multifunction printer.
Download apps to your ConnectKey®-enabled printer or MFP and simplify your work.