Collaborate Freely and Securely with Xerox® VersaLink® B600/B610 Printers and B605/B615 Multifunction Printers (MFPs)
Home or away, these highly configurable, cloud-connected workplace assistants deliver completely new capabilities that go far beyond the competition — at a competitive price.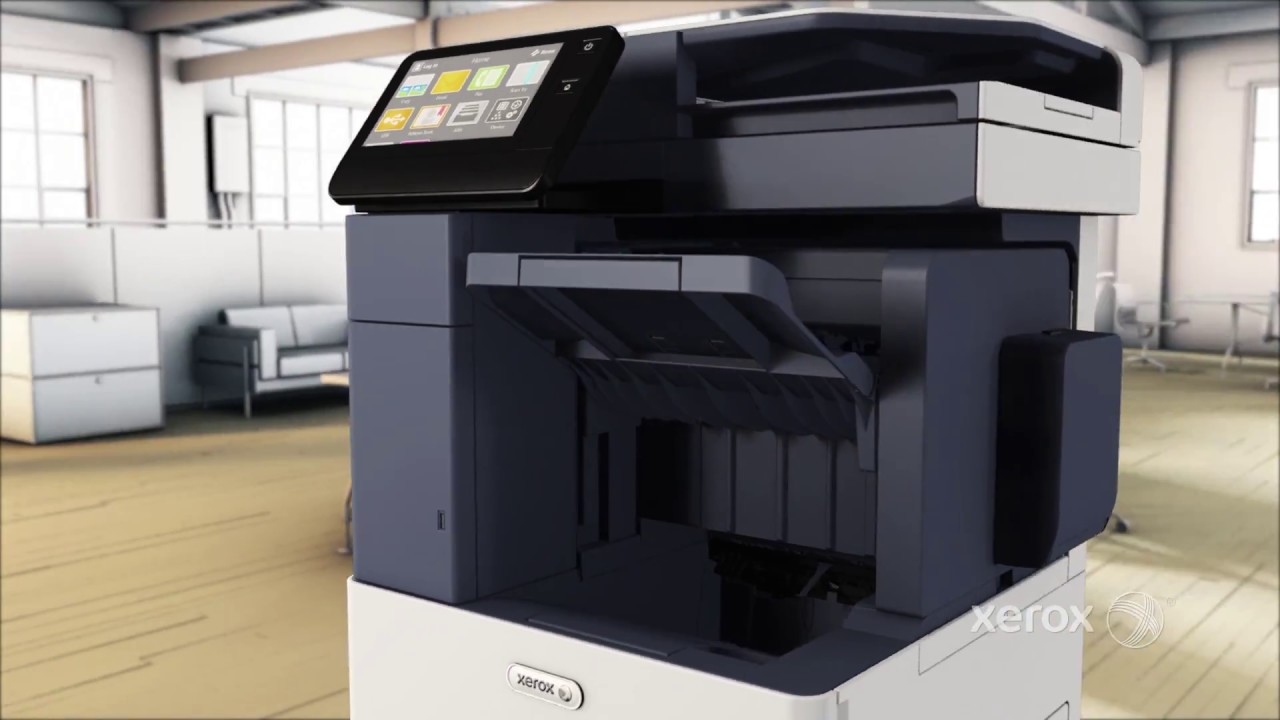 Introducing the Next Generation of Smart Workplace Assistants
With mobile and cloud connectivity, and a completely redesigned architecture, Xerox VersaLink B600/B610 Printers and B605/B615 MFPs are built for the way you work today, and ready to grow for tomorrow.
Watch the video to learn more about these product highlights:
7-inch color touchscreen on the MFP and a 5-inch color touchscreen on the printer

Task-focused apps require fewer steps to complete complex jobs.

An adaptable experience can be tailored to fit each user — at his or her own pace.

Black and white printing up to 58 ppm letter / 55 ppm A4 or 65 ppm letter / 63 ppm A4

100-sheet, single-pass, duplex automatic document feeder (DADF)

700-sheet standard paper capacity, expandable up to 3,250 sheets

Up to 1200 x 1200 dpi print resolution

Options include a card reader, Wi-Fi kit, and Productivity Kit with 250 GB hard drive

Multiple feeder and finisher options, including 550-sheet trays, 2,000-sheet high-capacity feeder, a finisher with single-position 50-sheet stapler, and a 4-bin mailbox
Learn how VersaLink B600/B610 printers and B605/B615 MFPs can transform how work gets done for your office.
More about the Xerox VersaLink B605/B615 Multifunction Printer
More about the Xerox VersaLink B600/B610 Printer
Related Articles
Xerox named Software Line of the Year by Buyers Lab

Xerox® DocuShare® and ConnectKey® Apps helped us rise to the top during the 2020 winter awards season.

A day in the life of a growing print shop

How the fastest growing print shops use new technology to change the way they work.

Xerox Elite eCommerce Solutions for Small Businesses

Discover how Xerox Elite eCommerce solutions for small businesses can help simplify your procurement process and transform your business.

Xerox Wins Six Year Agreement with Government of Canada

The Government of Canada has selected Xerox Canada Ltd. as one of three vendors to optimize and transform its print infrastructure nationwide. The agreement will grant federal employees access to Xerox hardware and intelligent software to improve the deli

Technology Driving Force for Future SMB Growth

A new Xerox survey of SMB leaders shows optimism for the future, but technology is key to growth. See why – Download the White Paper.

Breaking Free from Paper

See how financial services firm, Freedman & Co., used Xerox® DocuShare® to digitise and easily manage volumes of sensitive client files, ultimately helping spur a decade of growth.