We are all living and working in the most advanced digital age yet, and that means information technology is more important than ever before. That's why at Xerox, we go beyond delivering top-quality printers and scanners by offering secure and reliable IT services for organisations of all sizes.
Why Choose Xerox IT Support?
IT environments are time consuming, complex, often costly and can take your focus away from what's most important — your business. From desktop to data center, Xerox IT Services can manage, maintain and support your entire IT infrastructure.
Our offerings range from technology procurement and managed IT services to cloud migrations and critical information security management. Simply put, we manage your technology so you can manage your business.
Is work getting in the way of work?
From automated filing systems to managed IT services, and everything in between.
End-to-end IT Services and Solutions
We offer 24/7/365 IT support services for your organisation with a personalised suite of IT solutions. Learn more about each of our offerings below and get the details you need to decide how we can meet serve your needs.
Managed IT Services
Leave the IT service management up to our professionals to save on costs, get support you can trust and free up your time to focus on other work projects. The benefits of Xerox IT service management include:
Improved reliability and security

Clear visibility of your current technology

Reduced IT operational costs

A predictable cost model for a fully supported IT environment

Access to a wide range of specialised engineers for a fixed monthly cost

Proactive and reactive IT Support that prevents downtime
IT Procurement
When it comes to IT hardware, Xerox is truly your one-stop-shop. We have agreements with leading IT manufacturers to provide best-of-breed solutions unique to each customer's needs and budget requirements.
In addition to providing your computer hardware, we can configure, install and support everything we sell. This way, you get all the equipment and IT support services you need from one trustworthy source.
Data Center Services
The data center is the engine that powers daily operations. It can create promising opportunities for success, or it can leave you open to failure. At Xerox, we help you design and build a world-class physical data center infrastructure from the ground up, maintain what you have, or transform your existing data center infrastructure. We help you get on the fast-track toward your data center transformation and optimisation goals.
Data Center Services include:
Servers
Utilisation and performance assessments

Consolidation and virtualisation

Blade server implementation

Storage integration

Virtual desktop infrastructures

Multi-threat security solutions
Applications
Enterprise-wide deployment and testing

Visibility and management assessments

Application acceleration and load balancing

Platform migration and virtualisation

Public, private, and hybrid cloud solutions

Performance auditing and tuning

Secure client authentication
Facilities
Site planning and floor plan design

Rack layout design and installation

Power and cooling solutions

Cable plants and premises wiring

Site security and physical access control

Fire detection and suppression systems

Physical data center moves
Converged/Hyper-Converged
Infrastructure as a Service (IaaS): Utility type resources, such as: virtual machines, networking, and storage capacity.

Platform as a Service (PaaS): Facilitate development environments using pooled and scalable resources.

Software as a Service (SaaS): Deliver applications from third-party software providers over the internet.
Virtualisation
Cloud mobility

Power savings

Application isolation

Extend the life of older applications

Built-in high availability
Data Storage
Data classification assessment

Information life cycle management consulting

Consolidation and virtualisation

Enterprise backup and disaster recovery

Data de-duplication

Storage replication

Email filtering and archiving
Voice and Video Collaboration
Voice and Video Collaboration
Xerox's collaboration practice provides an integrated communications strategy and architecture that enables secure voice, video and data connectivity across a unified and intelligent network. We enable your employees and clients to collaborate intuitively anywhere, on any device from the browser to the boardroom.
Our IT services specific to voice and video include:
On-premise, hybrid and cloud-based voice infrastructure

Next-generation classrooms

Room-based and immersive systems

Multiparty audio and video conferencing

3rd party video systems integration

All leading conferencing solutions
Wireless/Mobility
A mobile-first approach will help your employees be happier and more productive. Centered around the individual rather than the workplace, Xerox's mobility and wireless solutions will help your business operate more efficiently.
Wireless LAN/WAN

Location-based services

Wireless mesh

Mobile device management

Security solutions for BYOD (Bring Your Own Device)
Cloud Services
Every digital transformation journey is unique, with its own challenges. The one constant? Every business needs to stay nimble and secure, and employees need to be able to work from anywhere. But integration with existing systems and platforms can be tricky. How do you know if your data is safe and compliant? Where are the hidden risks?
Your Journey to the Cloud starts with us. Our specialist Cloud Transformation Team will guide you through the key decisions around Platform as a Service (PaaS), Software as a Service (SaaS), Infrastructure as a Service (IaaS), Disaster Recovery as a Service (DRaaS) and Security as a Service (SaaS).
Our all encompassing services include:
Cloud Planning

Cloud Enablement

Cloud Management

Cloud Development and Integration
Automation
It doesn't matter what industry you're in or the size of your organisation. As a strategic partner, we're here to help you improve the way you work by automating manual processes so you can do more with less human intervention and lower costs. Xerox® Robotic Process Automation (RPA) Service helps you stay flexible in the face of change, allowing you to save, plan and pivot as needed. We put it all together — the Xerox Automation Team assesses, builds, deploys and supports the RPA capabilities for our clients. Here's how it works:
We evaluate our clients' current processes, no matter how big or small they are.

We work together with our clients to select workflows to automate based on business value and expected ROI.

We virtually automate and run our clients' processes using bots.

We help our clients create a better employee experience by freeing up their staff to focus on higher-value work while bots take on routine jobs.
Learn more about Robotic Process Automation Download brochure Watch video
Data Solutions
We provide data solutions that help our clients succeed in an ever-changing world. We help you plan the right strategy and roadmap for your business, then we execute on implementation. With our expertise, we help transform your legacy business processes into a modern cloud-based system that keeps your company competitive for years to come. Our Offerings Include the following:
Master Data Mgmt (MDM)

Product Information Mgmt (PIM)

Integration Platforms (iPaas)

Cloud Data Warehouse/Platforms

eCommerce & Custom Web Development
Choosing IT services for your organisation is an important decision – and you need to pick the best option for you. For help from one of our experts, fill out our IT services contact request form with your information in all the required fields and we'll arrange an introductory consultation with one of our Technology Experts.
PharmaJet partnered with Xerox to make using its IT hardware as painless as its needle-free injections.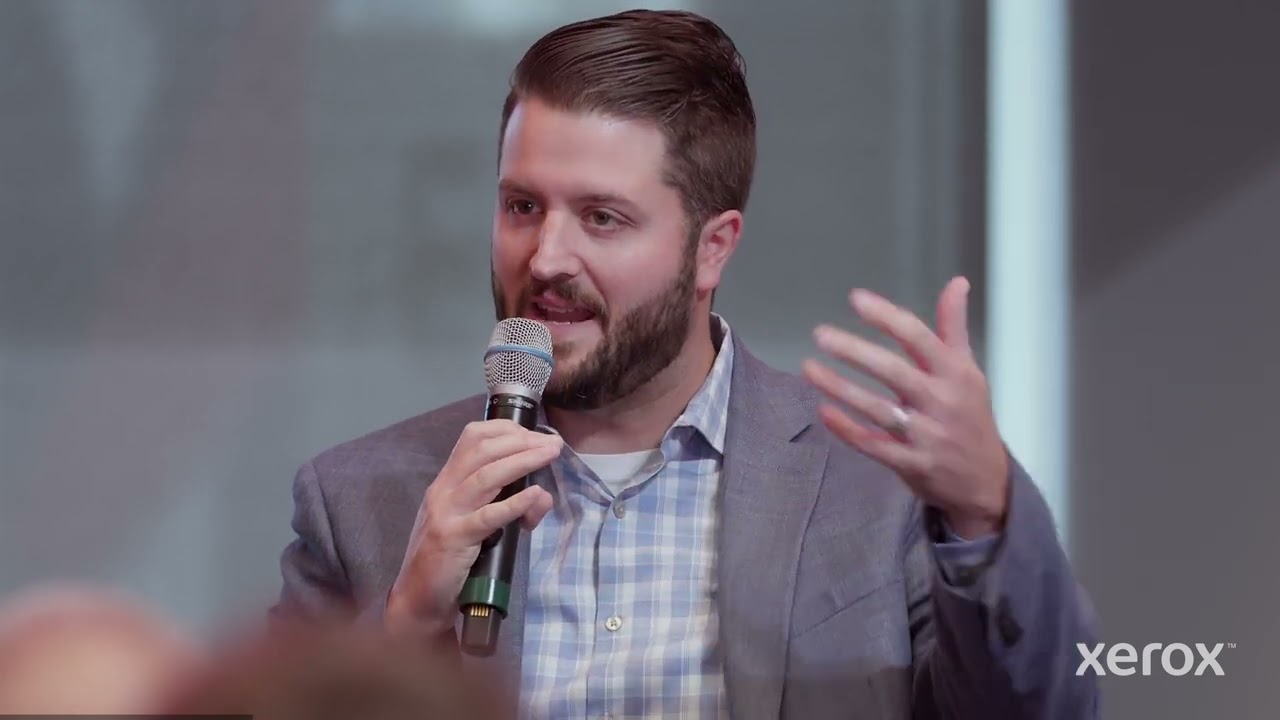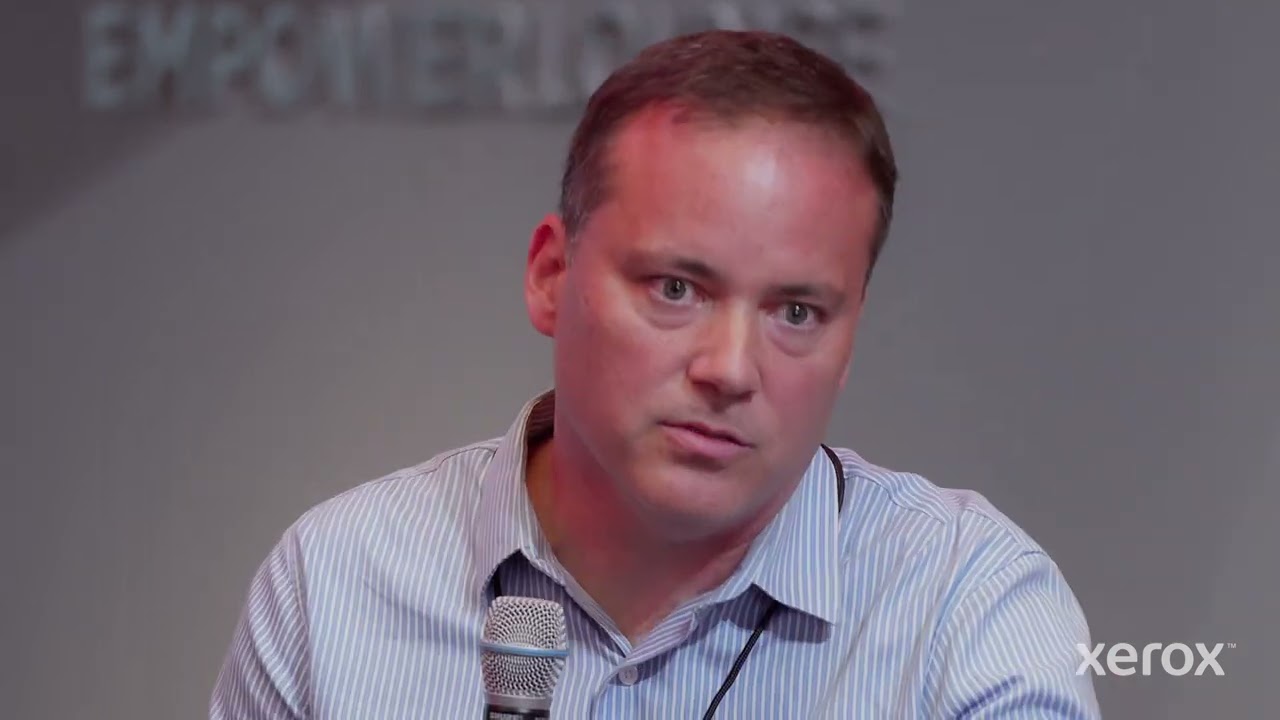 Xerox® Robotic Process Automation
Stay ahead and agile by automating manual workflows. Xerox® Robotic Process Automation Service lets you get more done in less time and with fewer resources. We'll work with you to identify exactly what processes would benefit the most from automation.
Imagine if you were free to focus on the big picture while bots took care of your manual tasks.
More Resources for IT Departments
More Ways We Help IT Departments
Find more services that can help you overcome complexities in the workplace.
Security Solutions
Our software and apps ensure digital data is safeguarded as you share it via the cloud and mobile devices.
Contact us for more information about our IT Services and all the ways we can support your business.